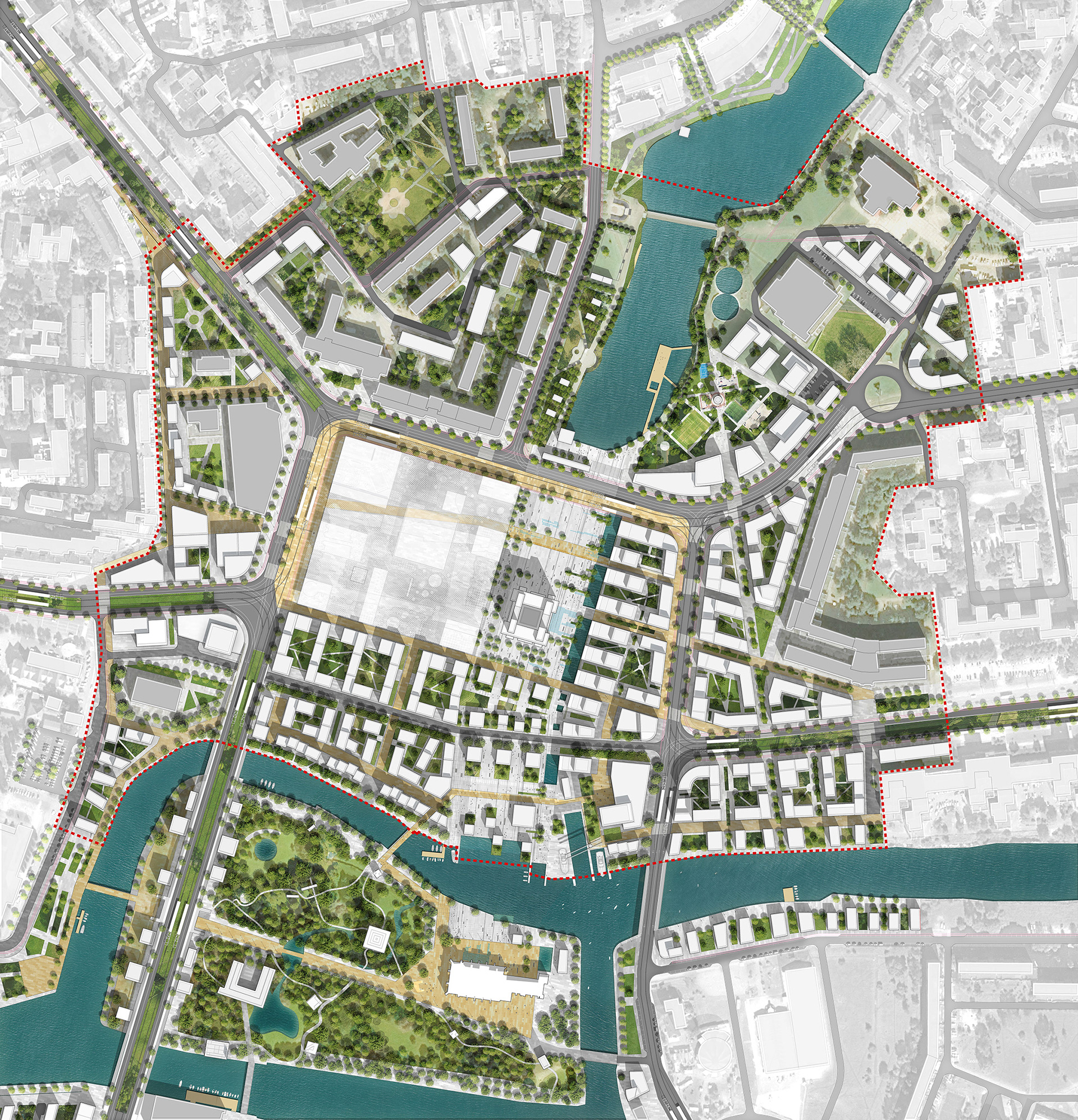 International competition
Location: Kaliningrad, Russia
Area: 177 Hectares
Team: Devillers et Associés, OFF the grid studio, Wall
Status: Competition entry
Involved in: Masterplan and visual content production
Current situation: a disconnected void
The historical heart of the city is characterised by two main structural issues: 
Firstly, a transport network which prioritizes traffic and transits through with urban highways cutting the site into pieces of poor accessibility.
Secondly, the site has the particular characteristic of being a void in the physical center of Kaliningrad with large undefined open spaces, dramatically under-utilising the site's potentials.
Proposed structural interventions: Re-structuring, re-connecting, re-modelling & re-programming
To re-structure the road network at the scale of the city to preserve a pedestrian-friendly heart
To re-connect the different urban pieces together and with the surrounding districts by prioritising public transports and pedestrian connections.
To re-model districts with contemporary massing, recreating the qualities of the intense urban fabric and recreate the site's historical physical characteristics
To re-program the site around seven key historical sites of distinct dualities and identities as prototypes of Kaliningrad public spaces.
Downgrade highways to boulevards
Re-connecting with a "Königsberg path".  Re-modelling by bringing a new density
Re-structuring the road network. Re-connecting with public transport
Re-modelling by re-enforcing the "gora". Re-programming with 7 public spaces of dualities
Re-connecting with key new bridges and upgrades. Re-connecting with a major linear central square